Thread Snips
These thread snips work great for sewing embroidering, crafting or doing bead work. Snipping thread is quick and easy because these small thread scissors are sharp. These metal thread snips will cut all the way to the tip, so they're great to use as sewing snips or embroidery snips. When you're done using these sharp crafting ships to trim thread, slide them into their black case. This black snips case is handcrafted by us. We make this snips case using tough black American Bison leather. So pick up a pair of these snips today and out them to work on your embroidery, sewing, crafting, beading or whatever else you need to trim!
Small thread scissors for embroidery, sewing and more
There are so many times when a good pair of thread snips comes in handy. Many people use these as embroidery snips, sewing snips, crafting snips, and more. Any time you need to snip thread in hard to reach places, these small scissors will come in very handy. They work great as beadwork snips, small fabric snips, and we even use them as leather snips for trimming small leather fibers to create clean edges on our handmade leather goods.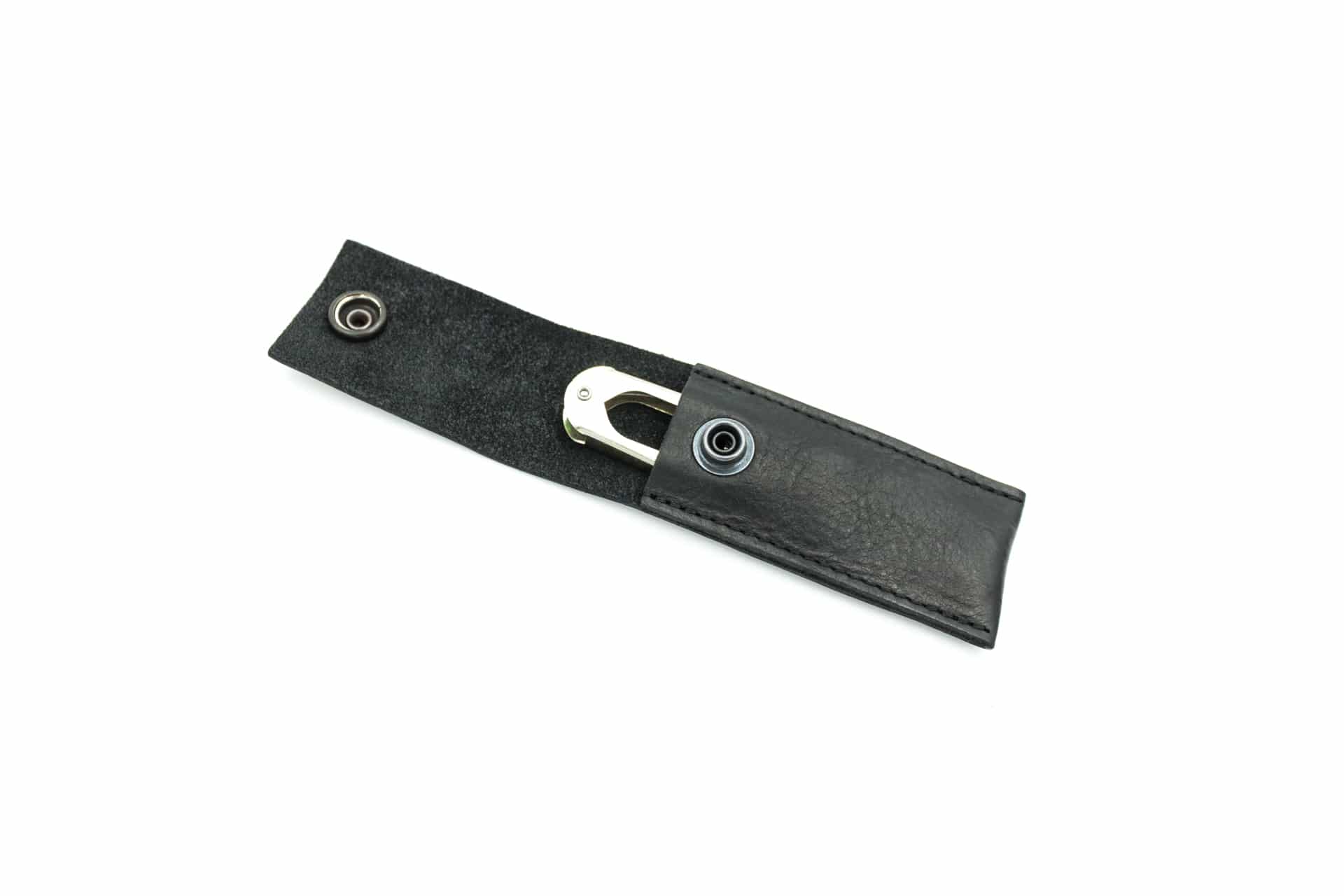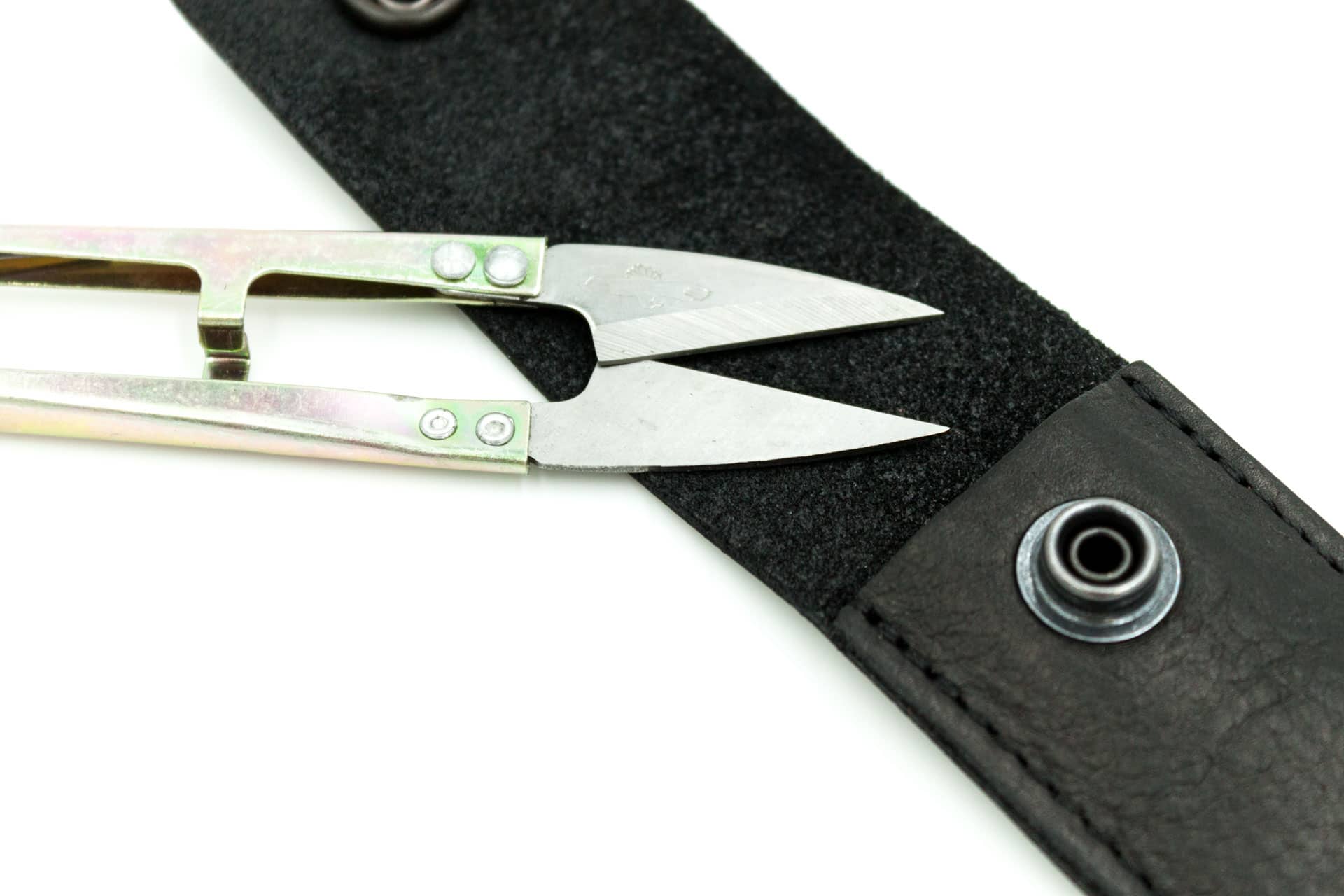 Embroidery Snips
We tip our hats to embroiderers doing hand embroidery work with fabric and textiles. What a skill! We'd like to lend a hand where we can by offering you our sharp thread snips. You can store them in our tough black leather case so they only cut what they're supposed to cut. These embroidery snips cut all the way to the tip so you can get into tight places easily.
Sewing Snips
When you're sewing, you end up clipping a lot of thread. Having a pair of small thread scissors nearby is a necessity. These thread snips are perfect to use as thread scissors. They're lightweight, strong, and sharp. These sewing snips come in one of our durable black Buffalo leather snips cases. This case has a snap closure to make sure your sewing snips stay put.