Small Leather Folding Footstool
Rest in style with this Small Leather Footstool. It's small and easy to store beside your couch or favorite chair. Handmade from American Bison leather and strong American Dark Cherry wood, this small footrest is sure to be a focal piece in your den or sitting room. Available in two designs: Striped or Bison Applique.
Bison Applique
This small leather folding footstool features a Bison Applique of our majestic national mammal of the United States, the American bison.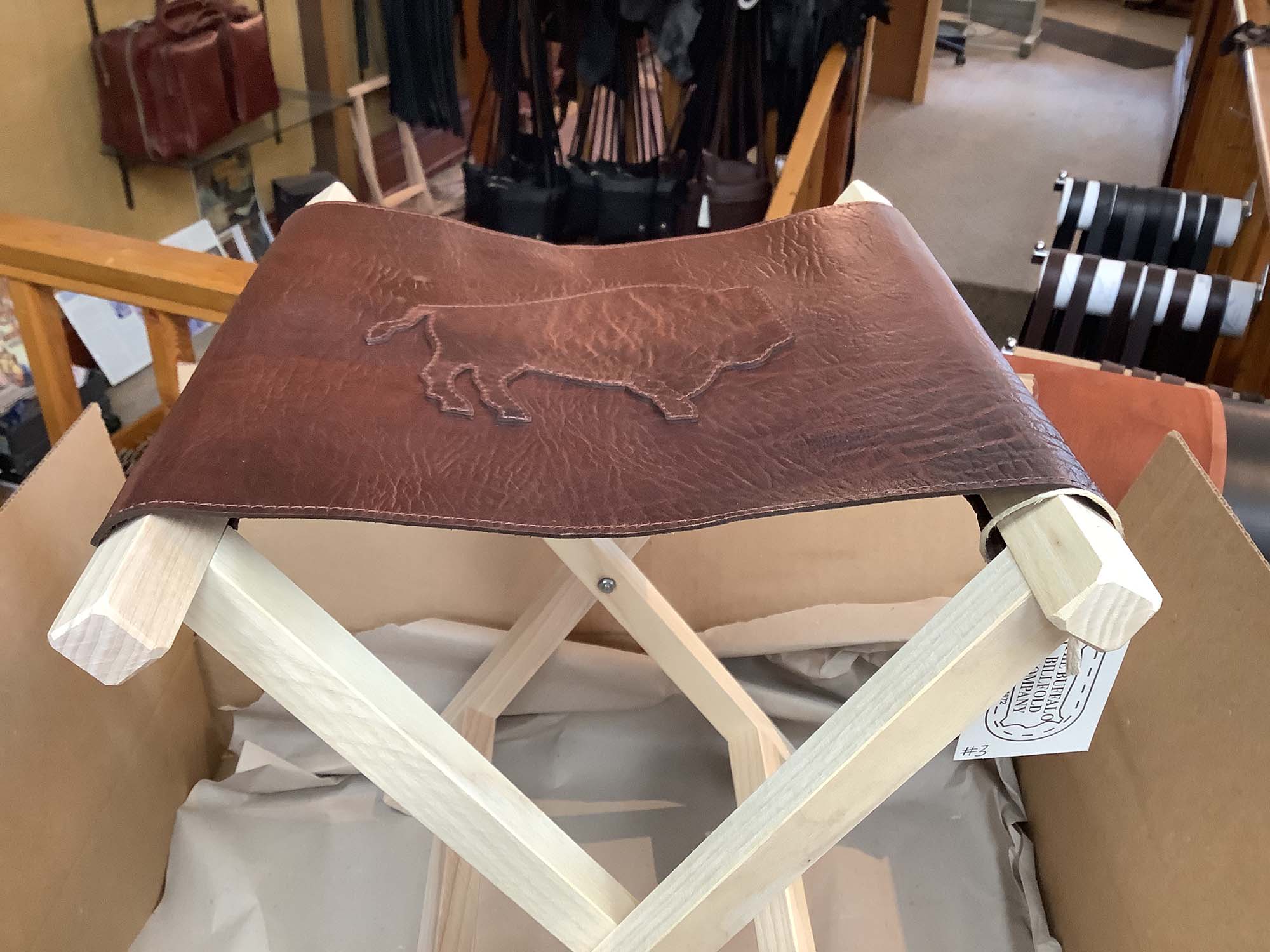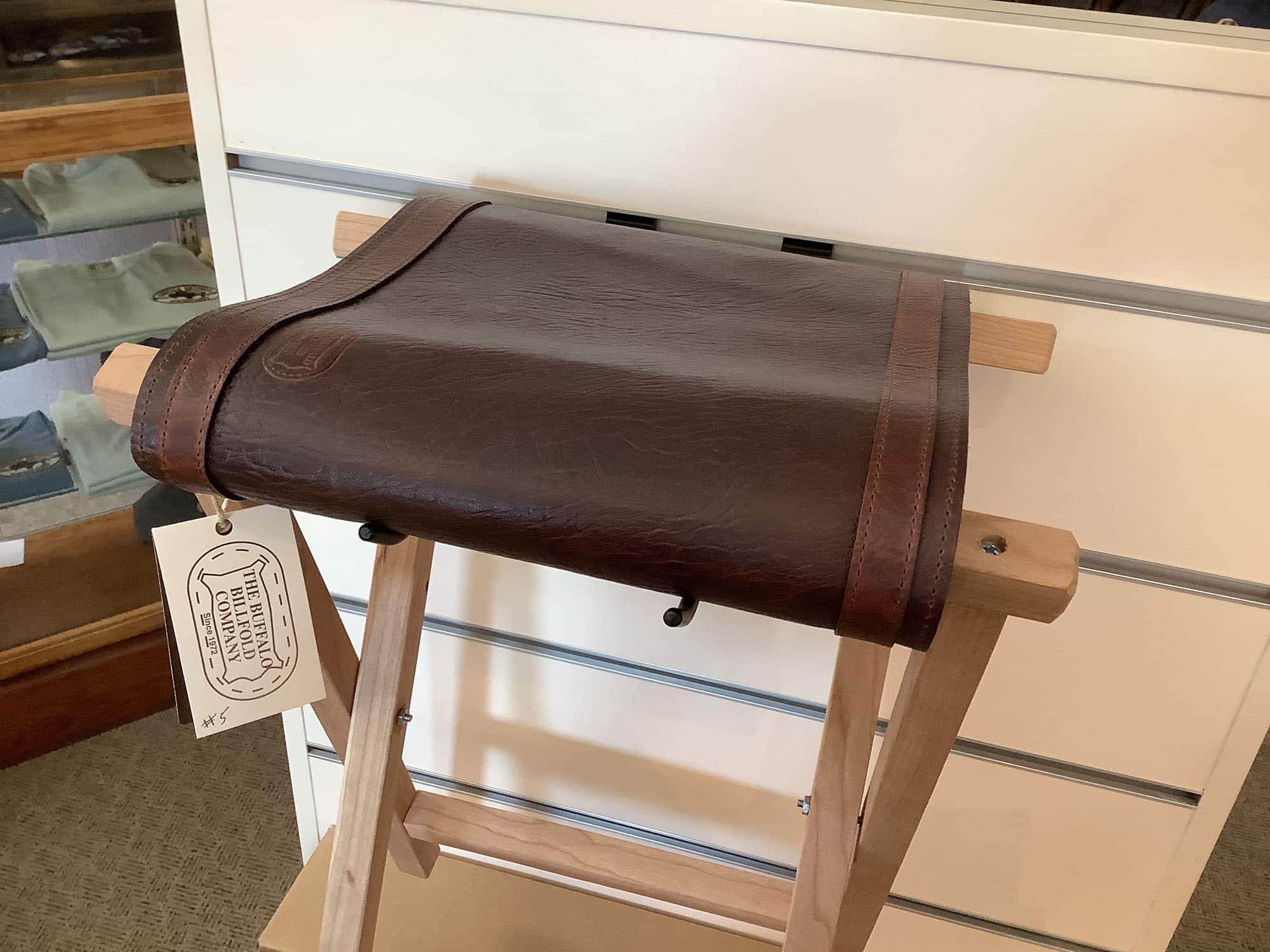 Striped Leather Accents
Featured on both sides are leather accent stripes that give it a clean and refined look. It's ideal for your favorite sitting spot. This unique and compact piece of furniture for any room in your house!
A Footstool Made in USA
We craft this Small Leather Folding Footstool in our workshop in Worthington, MN, USA. We've cut, measured and hand-sanded the wood legs to perfection. Our master leathersmiths make sure that every piece of leather, every stitch sewn, and every thread trimmed is done to our highest standards. Our Leather Furniture is Made in USA and built to last.