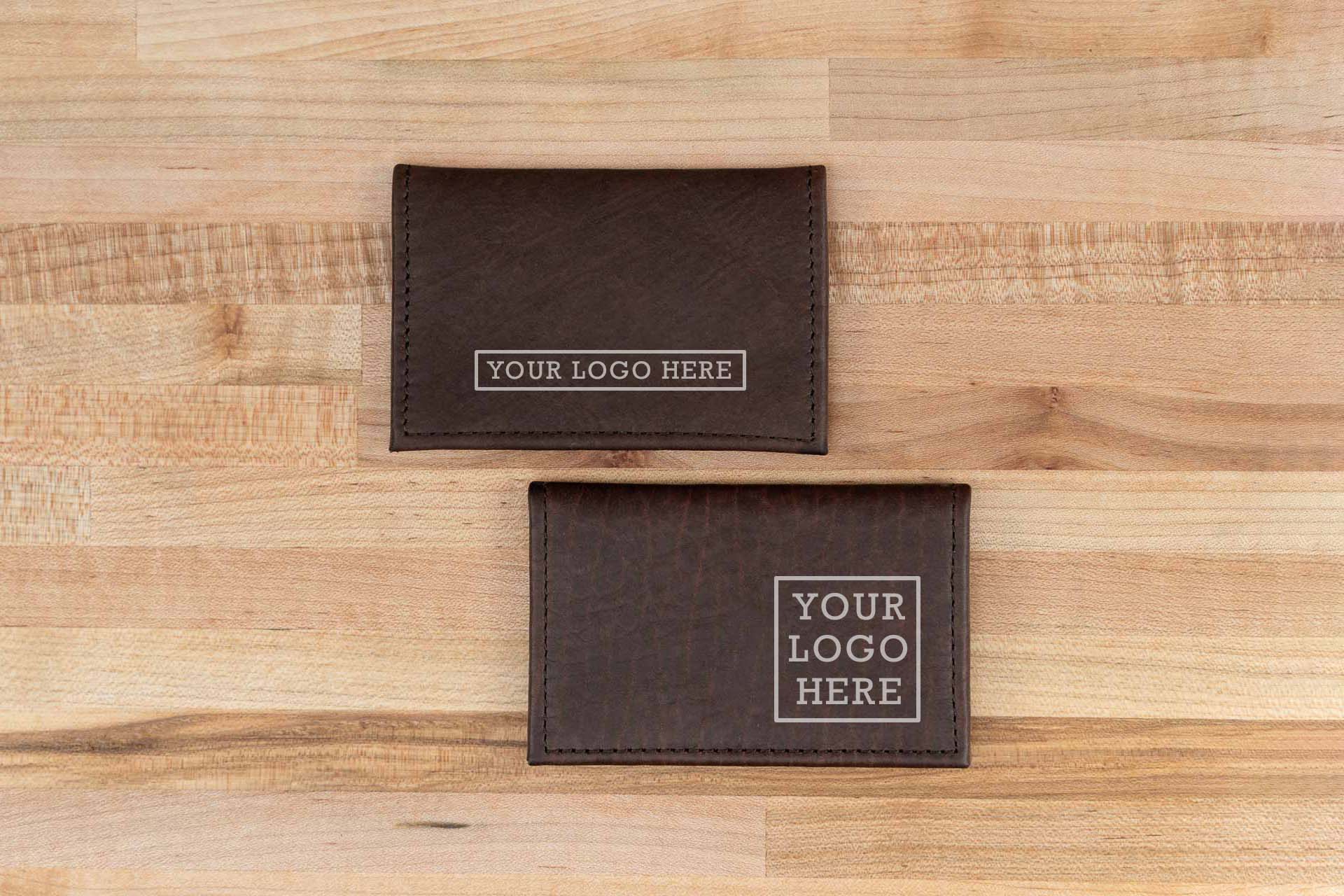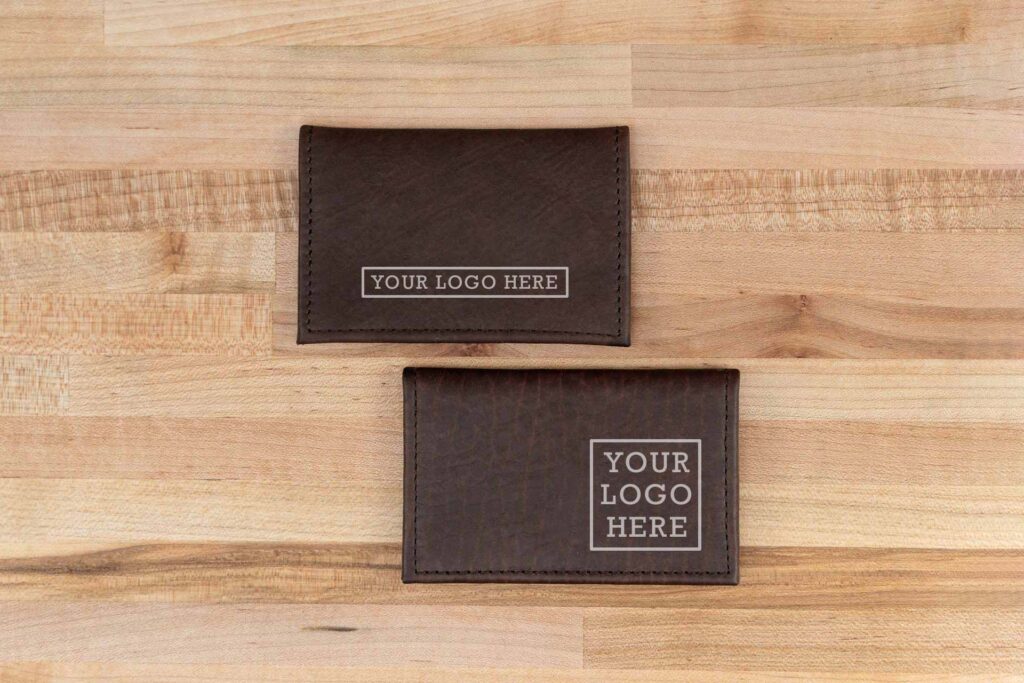 Leather Card Case with Custom Logo
 Our promotional leather goods are the best of the best and this leather card case with custom logo is no exception! Associate your business with the highest quality products that feature your logo. This leather card case is handmade from American Bison full grain leather. Each time your clients and customers use this card case they'll be reminded of quality and the thought your business put into this gift.
Create Quality Connections
The best way to connect with your clients, employees, and business prospects is to gift them a useful quality product that they will use for decades. Your brand will speak for itself any time your gift recipient uses their leather card case with your logo. Set yourself apart from other business promotional products. Our leather goods make great gifts because, unlike many other promotional products, they will actually get used!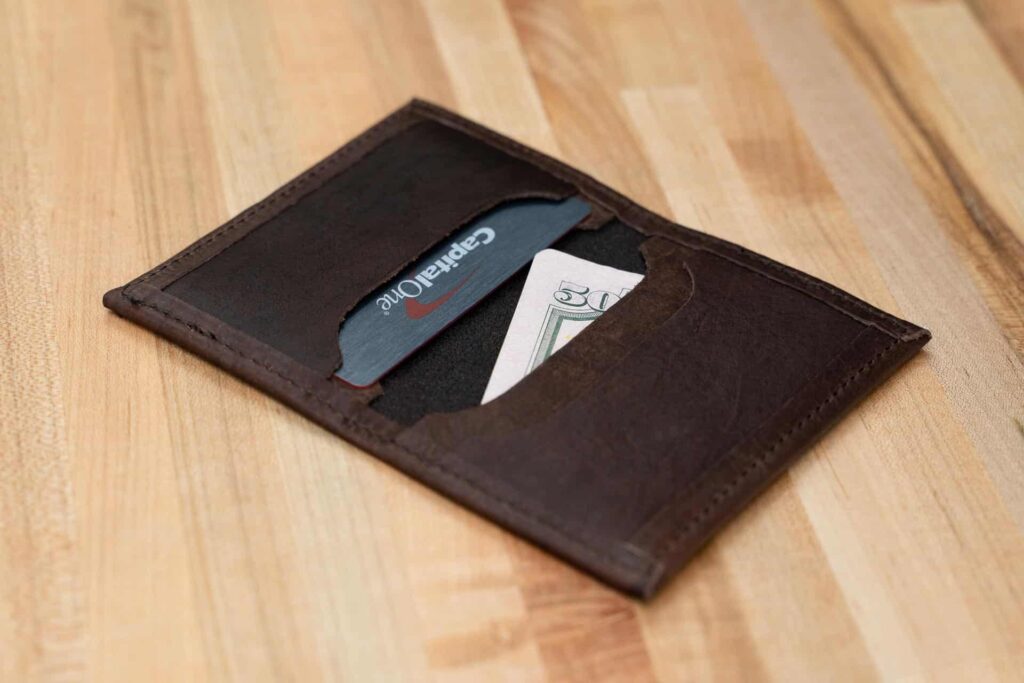 Great on the Go case
Your business deserves recognition and we are proud to offer our quality leather goods to help you spread that word. With its slim fit, this card case is perfect for travel, offering a quick way to pay. This stylish case is a slim fit which means it will go in even the tightest of pockets.
Custom Logo Image Requirements
We will deboss each product with your custom logo. It will be branded into the leather to create a unique product. Just upload an image that meets our requirements and we'll get started! Your custom logo will fill a total area of approximately 1.5 square inches on each promotional card case. You can purchase a minimum of 50 leather cases or a maximum of 250 cases.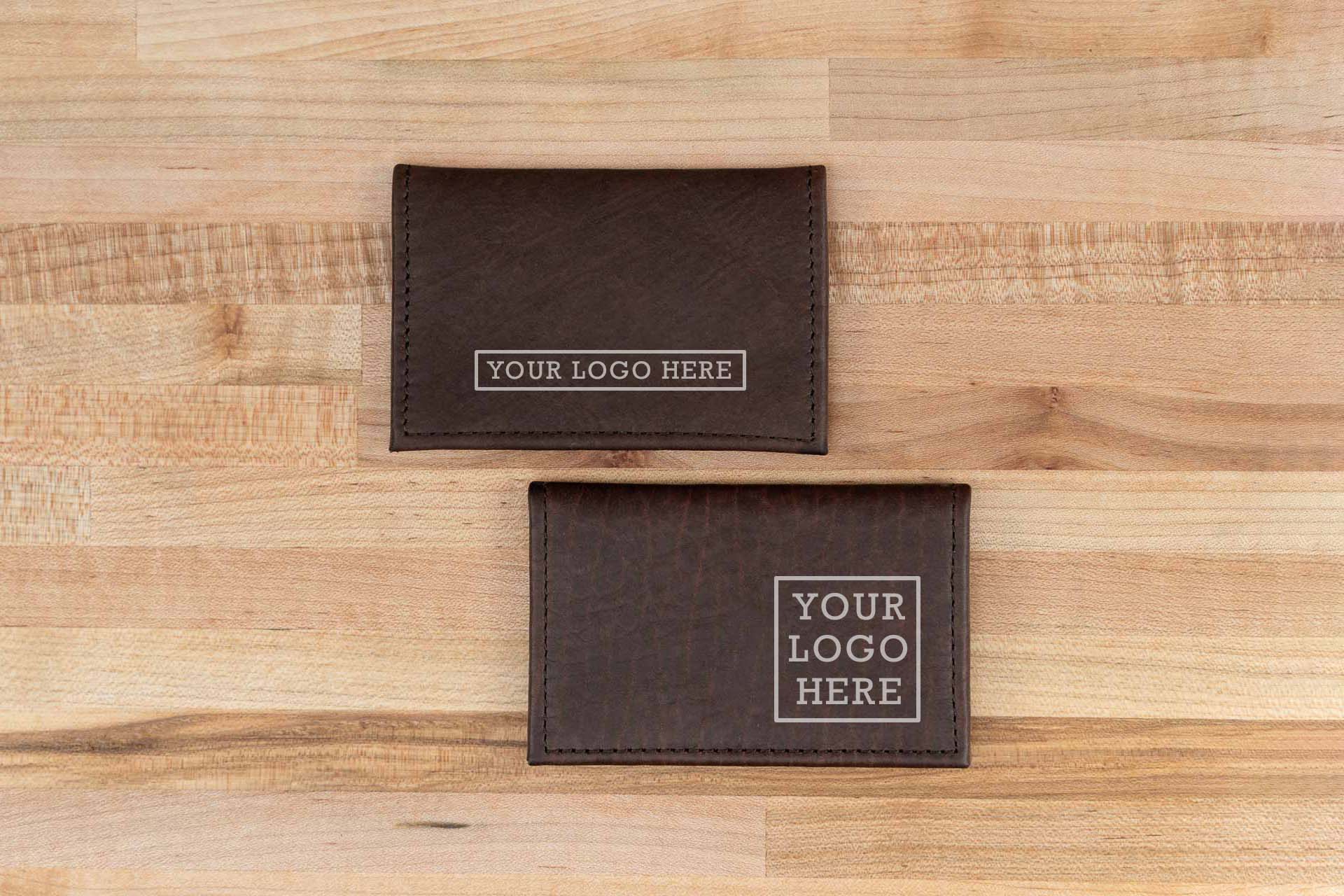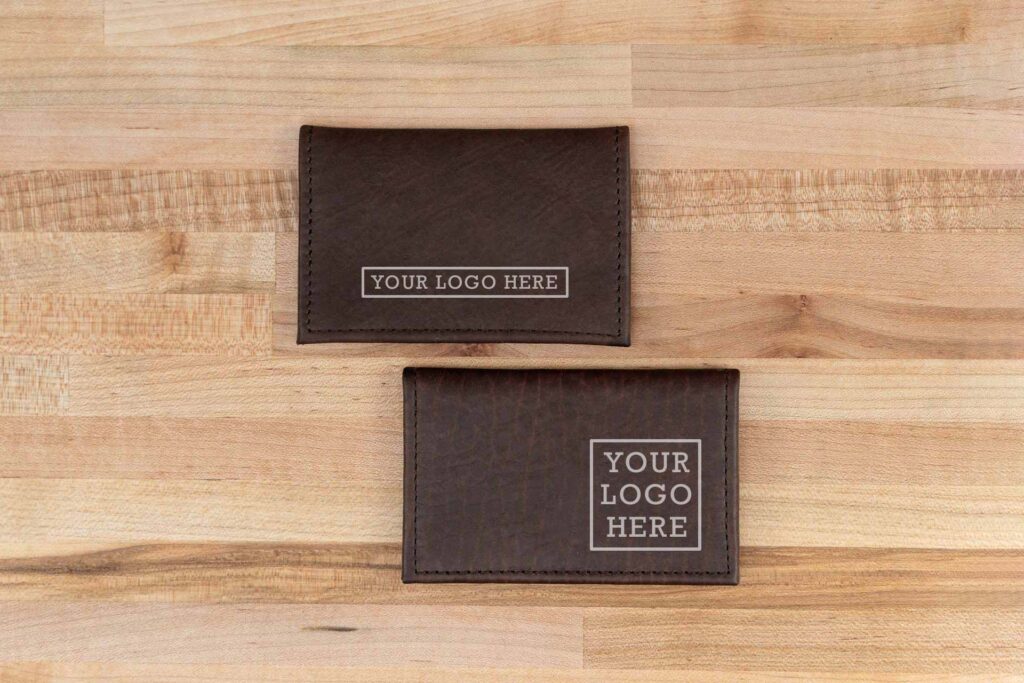 Your Business Logo
We can accommodate many different logo shapes. When your logo is debossed on the cases, it will take up an area of approximately 1.5 square inches. The area can differ in shape and size. It could be a square, horizontal, vertical, round, or oval area. If you haven't any questions, we're here to help! You can submit your order and we'll give you a call to confirm details. Or you can give us a call before ordering. Our phone number is at the top of our website.
What does a debossed logo look like?
A debossed logo looks just like ours. It's pressed into the leather in a way that "brands" it into the leather. This creates a long lasting logo that doesn't wear off or fade away easily. As the leather is used, the logo will become less visible, but we've seen products come back to our shop after almost 30 years with our debossed logo still visible. This quality product with your logo will encourage your clients and employees to talk more about your business, increasing your word of mouth advertising!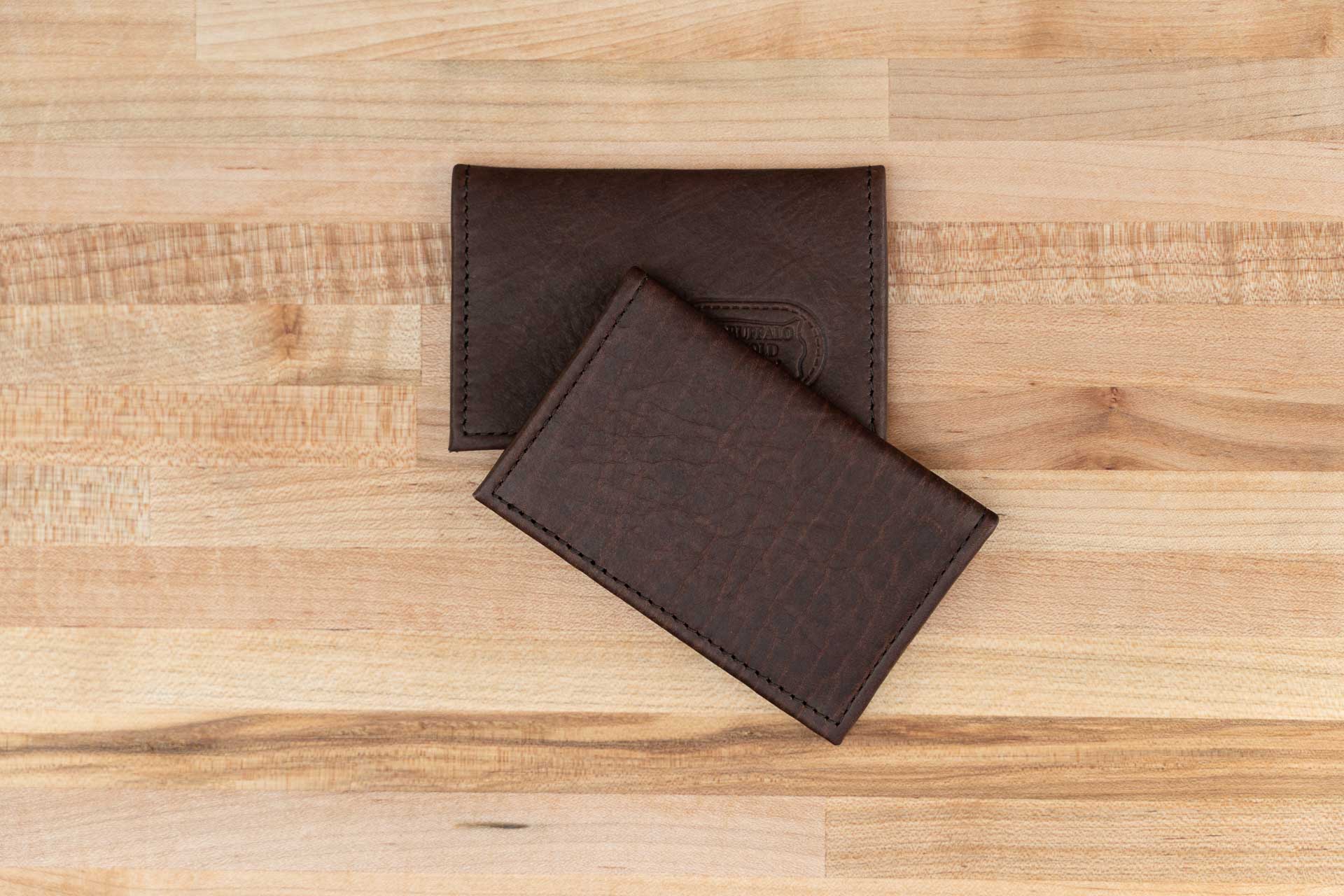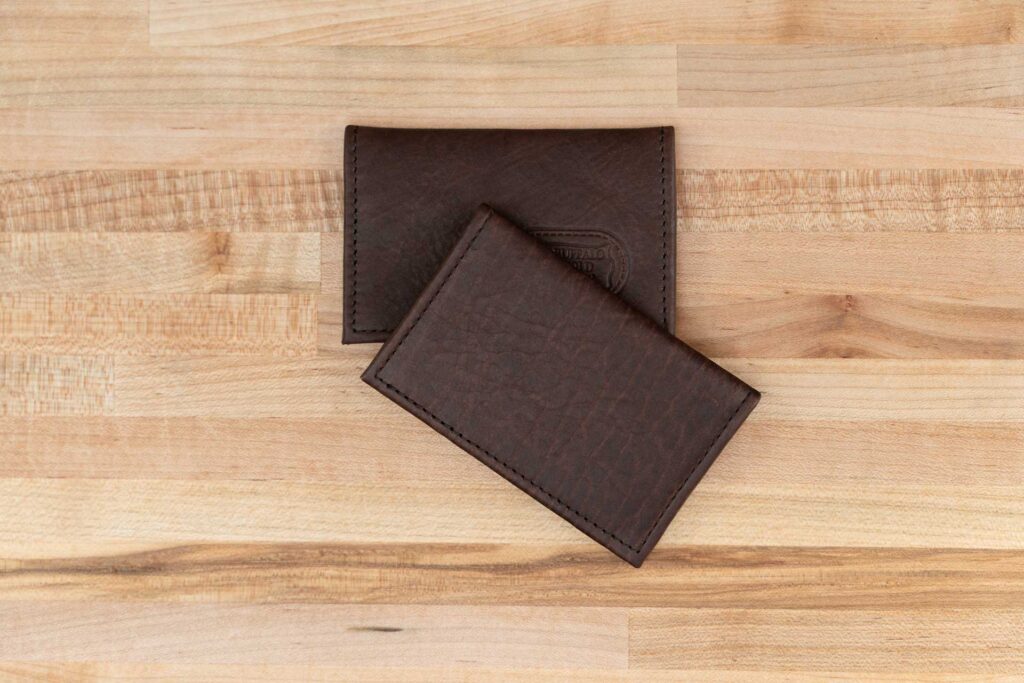 Full Grain Leather
Our promotional leather card case is made with full grain leather because it's the strongest you can get. This leather is strong because it retains all of its natural fibers. It isn't smoothed by sanding and buffing. That means it develops a natural patina over time. This leather case is the best of the best and will create positive associations between your business and high quality.
Made in USA
We customize these square leather card cases with your business logo at our workshop in Worthington, MN. Our promotional leather card case is handcrafted to ensure that every product holds up to our exacting standards. This promotional leather card case is made in USA and built to impress.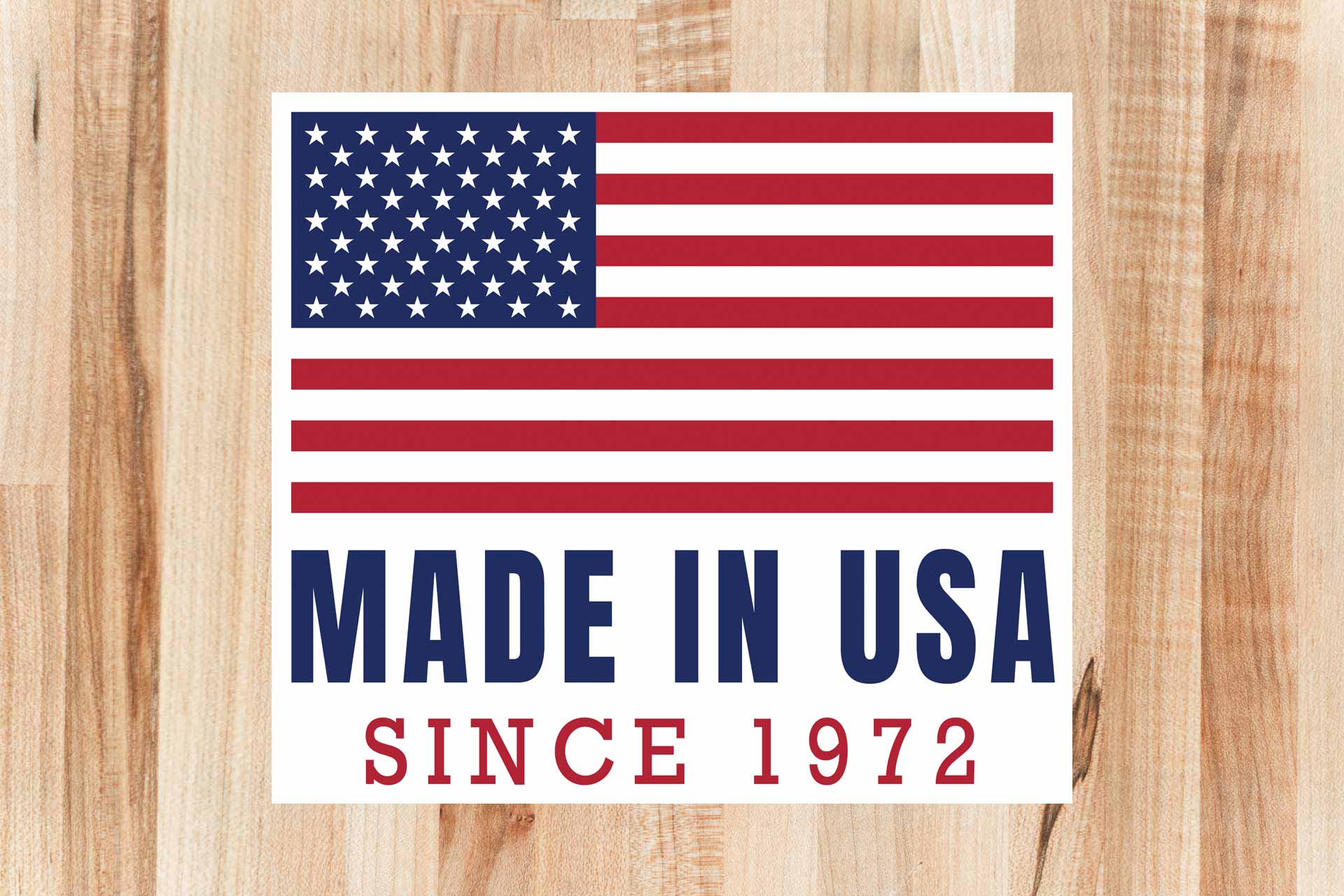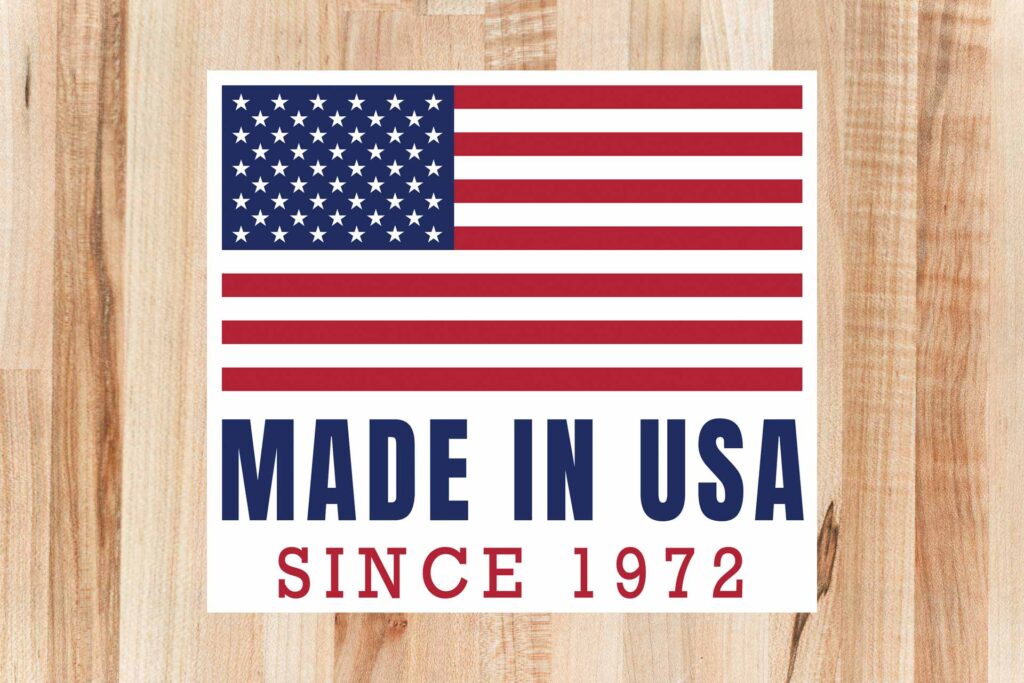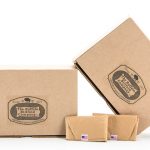 Production Time & Shipping
Production typically takes between 4-8 weeks. Depending on our production schedule we may be able to fill some orders faster. We'll ship these out as soon as we've customized these promotional leather card cases with your business logo!